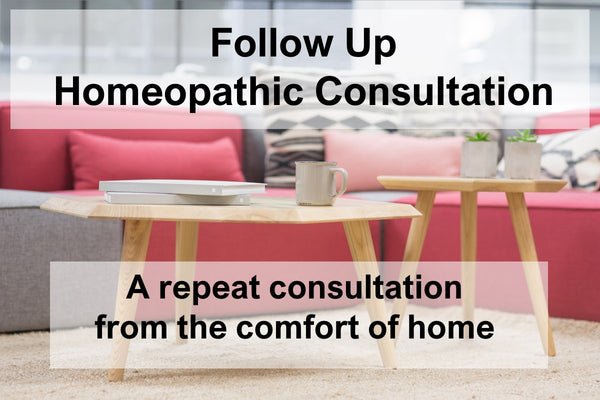 Follow Up Consultation
Follow up on your initial Consultation to ensure you fully benefit from Bespoke Homeopathic Treatment.
Some of the many reasons to have a follow up consultation are:
Ongoing professional, bespoke treatment ensures long-term care that fully deals with your unique health situation, instead of just begining the process
As the body responds to treatment, remedies and dosages need to be monitored and sometimes altered
The intial course of treatment can prepare the body to respond more fully to more targeted, bespoke remedies
Some remedies may not need to be repeated depending on the reaction
Maintain good health and vitality with regular bespoke care to help prevent illness and disease
This Follow Up Bespoke Consultation Questionnaire is designed to follow on from the initial Consultation which can be found here.
Both can be done from the comfort of your own home at a time convenient to you but still benefit from the experience and expertise of full consultation with our homeopathic and herbal practitioner.
---