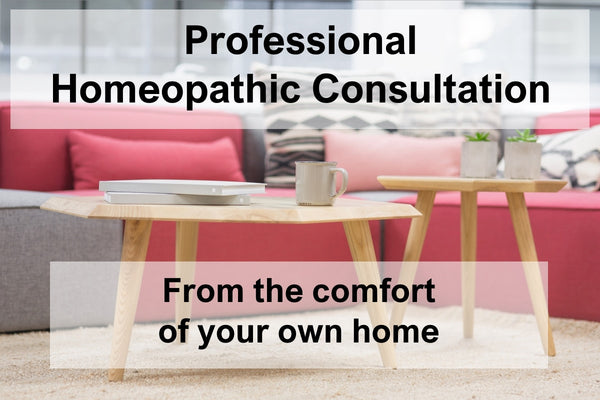 WATCH THE VIDEO
This helpful video explains how the Consultation Questionnaire works in an easy to understand way.
Want personalised help to treat you as an individual?
Confused with the many remedies and varieties?
Would you like to have a consultation with an experienced and caring Homeopath but just can't find one?
Maybe you are embarrassed discussing you ailments with a stranger?
Unable to travel or can't get the time off work?
---
WE HAVE A SOLUTION
We have just the answer for you. With our unique in-depth Consultation Questionnaire all these difficulties will no longer stop you getting the personal, professional support you need, as you can have all the benefits of a Homeopathic consultation whenever it's convenient for you, in the comfort of your own home and without any embarrassment. 
This convenient, modern solution is given the same standard of care and attention as if you were sitting face-to-face with the Homeopath. The Questionnaire can be downloaded and filled in at your convenience, taking all the time you need to convey your unique situation.
---
HOW IT WORKS
Choose to get Better Health; Start the Journey
We are proud of our track record and the process we use to help you on your journey to better health so make the choice of better health today.
Start the journey of treatment by purchasing the Consultation Questionnaire.
Fill in the Detailed Questionnaire
Download and fill in the detailed questionnaire. This in-depth questionnaire has been very carefully and professionally arranged to lead you through all the details of your unique situation, including details you may not have realised were crucial. You will be able to add as much information as you feel you need to convey.
The Professional View
Our highly qualified and experienced Homeopathic consultant will carefully review all the information you have provided and tailor a specific prescription for you. If any additional information is needed based on the answers you provide you will be contacted before any remedies are made for you.
Personalised Prescription
Once the professional analysis is completed you will be contacted with details of a personalised prescription tailored to your unique situation. These are the remedies we believe will help you to progress to recovery. They can all be very easily ordered through the website or by using the 24hr orderline.
Remedies Dispatched
Once you have received the remedies, read the instructions on how to use them carefully. If you are unsure of anything please feel free to contact us.
The Journey to Recovery and Wellness
How quickly you see an improvement depends on what situation you are facing, how diligently you take the remedies and how your body chooses to react. A complaint you have had for a long time will not normally disappear overnight, other conditions often improve rapidly. You will usually need a follow-up consultation 2-6 weeks after the first consultation; this can be done in the same way as the initial consultation using a specifically designed Follow-up Questionnaire available online. 
---